(EAM 1925) REPUDILATION - Purging Of Impurity
$

38.00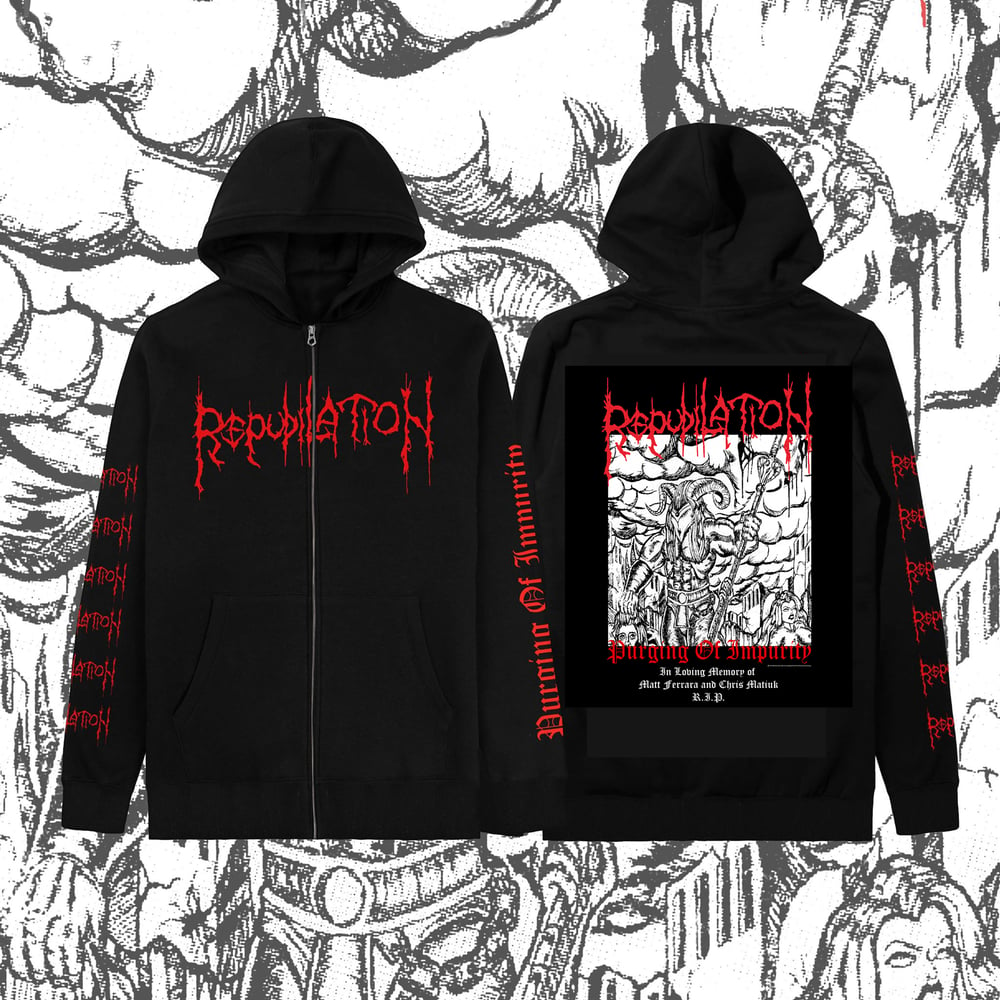 REPUDILATION - Purging Of Impurity
Official licensed LIMITED Zip Up Hoodie.
AVAILABLE SIZE :
M - L - XL - 2XL
Size M SOLD OUT!
Size chart ( Width x Length)
M : 54-56cm x 70-72cm
L : 59-61cm x 72-74cm
XL : 65-67 x 76-78cm
2XL : 70-72cm x 78-80cm
AVAILABLE NOW
Shipping cost information :
For USA & Europe is 29 USD for 1 item. Add item is 15 USD
For Australia & Asia is 25 USD for 1 item. Add item is 10 USD
IMPORTANT:
To our customers from USA, Australia, Europe, North/South America, and Africa, we are sorry we will delay your order (until further notice) if you buy only for one shirt . Because our normal shipping cost on our site is only for Registered air mail service. Our post office have closed Registered air mail service since the pandemic covid 19 hit the world. Only by EMS that can ship the packages there and the shipping cost is very expensive, it's around $25 for Australia, $25 for Europe, $30 for North/South America, $38 for Africa. Unless if you can add more $ for the shipment or buy minimum 2-3 shirts we'll ship yours by EMS without delay. Sorry again for this inconveniences. Stay safe and healthy.
Best regards
EAM Team